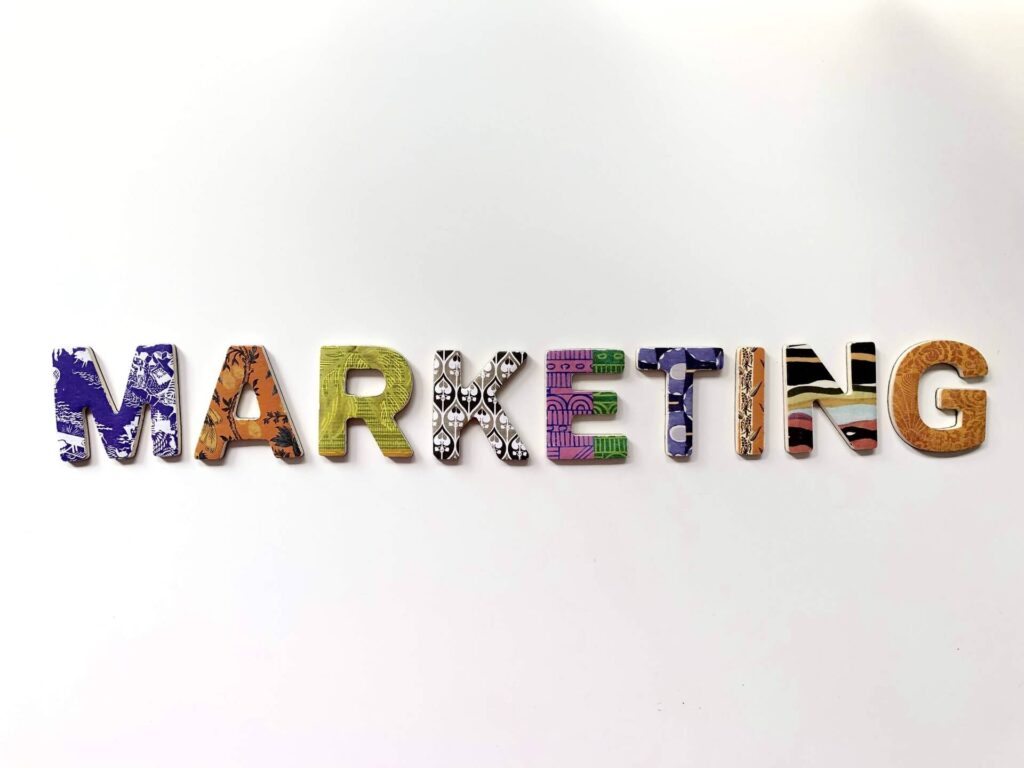 Does any business operate without marketing? Absolutely no.
Every company or startup, or business needs marketing. Marketing is treated as the heart and soul of businesses. The core marketing goal is to achieve higher profits and good brand recognition.
This process is not easier. Nowadays running a business with marginal profits itself is a big deal and a few times zero profit.
Do you know? Out of ten startups, nine will fail. But why do startups fail?
Even though a product is of good quality and possesses a market fit, it is hard to get traction among customers because of high business competition.
Then how to overcome this barrier? It is proper marketing.
Most of the startups fail because of poor marketing. The most perspective view of marketing is just selling products or services to the customer and making profits.
Does really marketing mean making profits? Certainly yes. The agenda of every business is making a profit itself.
But here's the catch. Profit should fall in the last stage of the marketing funnel. The startups that most are failing are over-concerned about the profits. Many business owners think of the profits at the beginning stage itself.
If a company or startup goes on marketing their product or services without understanding the customer's needs, no one bothers about it. All the marketing efforts just ruined away. If a startup running a business just for the sake of making profits will end up losing in the long run.
The first stage of every startup or business is to understand the customer's problem. Many times, the same product resolves the problem differently for different customers. So it is always very important to understand the customer problem in the first place.
Once the problem is clearly defined, later should focus on providing a value or solution for it. In this stage explain how a particular product helps resolve the problem of the customer. When the customer feels the product or service will resolve his problem, he comes up with the decision of buying it.
(This does not apply to all kinds of products or services. There are some generic products like a basic pen which doesn't require much attention in hearing customer needs and wants as the purpose is clearly known and already defined.)
In today's trend, if you have products or services, it is quite easy to reach more potential customers using digital marketing when compared to traditional ones.
Here in this article, I'm discussing how digital ads for startups can help them reach more audiences in a shorter period.
How to reach the customer at the right time?
It is always very important to reach the customer at the right time particularly when he is looking or searching or interested in the products or services you offer.
With digital marketing techniques and strategies, every business owner can reach out to potential customers very easily. The most used technique is digital ads.
What are digital ads?
Digital ads are the process of communication by the company to promote their products or services using various digital channels. This is one of the effective techniques to reach a potential audience.
Digital ads can be seen in the format of the text, image, video, and audio. Digital ads help to achieve various business goals across the marketing funnel starting from brand awareness to customer engagement and launching new products to repeat sales.
Why digital ads is important?
Digital ads is one of the popular marketing strategy nowadays. Today most people are using smartphones and are connected to the internet. The number of internet users highly increased in the past few years. People are very familiar to search their queries on search engines and get answers. So business owners need to consider digital ads to promote their products or services in search engines, social media, email, etc.
Types of Digital Advertising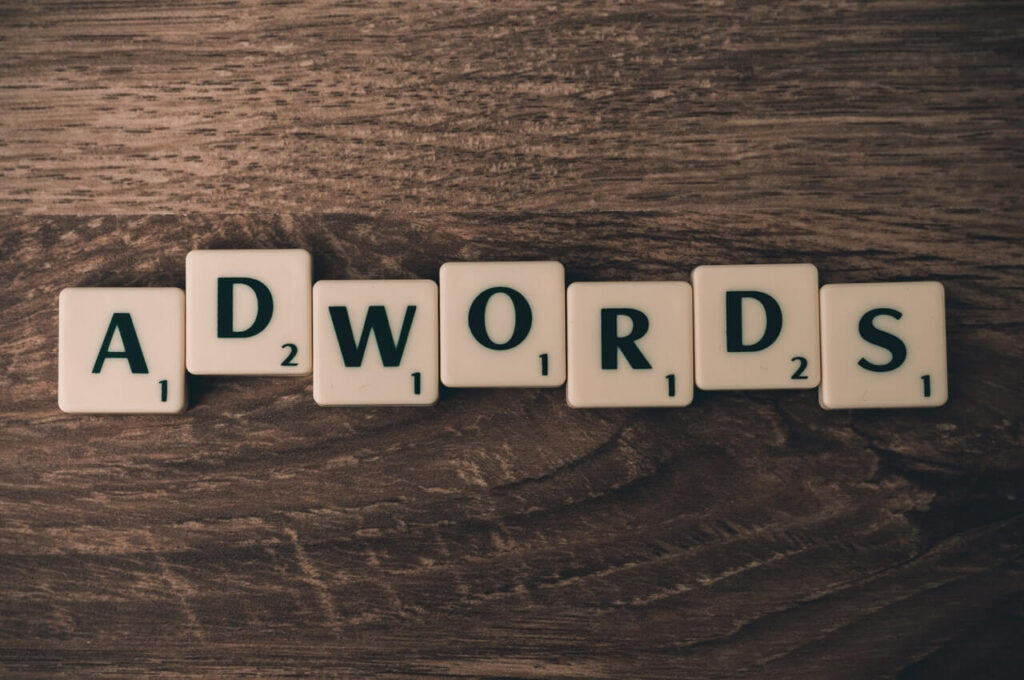 There are several types of digital ads.
Search advertising:
This refers to the SEM, Search Engine Marketing. SEM is the process of making the websites, blogs visible on the search engines results page. SEM is always a paid search campaign. Whenever a user searches on the search engines, usually the first 3 to 4 results found are of SEM paid campaigns.
For example, when users search laptops on the search engine, many websites rank on the search engine results page. The top results 3 to 4 results show with a prefix 'Ad' in small letters and that is called SEM campaigns.
There are many factors to consider to rank a website or webpage, or blog like link building, high-quality genuine content, keywords definition, relevant content, etc.
The main advantage of a search engine campaign is that the advertiser only pays when his ad is being clicked by the user.
Display advertising:
Display advertising means creating banner ads using text and images to attract users that make them click on the banner. Display ads will be placed as popups, flash ads are placed in the particular blog or website, or webpage. Display ads are not usually shown on the Search Engine Results Page (SERP).
These are visual ads that possess many benefits over other types of ads as they are visually more attractive.
For example, many times we see many ads showing hotels, restaurants, products from e-commerce, etc irrespective of our search term. These ads aren't specifically for a specific audience at a specific time.
Many times this type of advertising is not relevant as it doesn't involve retargeting. Still, these ads are very famous because of their affordable price.
Native advertising:
Native ads are more specific and these don't look like ads. These ads are based on user online behavior like recommendation widgets, search ads, in-feed content. Examples of native advertising are, 'people also bought', 'things you might like', etc.
Native ads are very relevant. For example, when users search for laptops on Amazon, the results shown are of laptops only in which few of them are listed as sponsored, and also a few other recommendations on buying laptops can be seen. These are native ads.
Social media advertising:
Social media is very popular in this generation. It is the biggest hub for promoting products or services because of the largest user base. It is very common to see various ads in social media like display ads, native ads, video ads, etc. In social media, paid ads are essentially native ads because they are promoted upon the user's behavior or interest.
Email advertising:
Email campaigns are one of the most engaging and cost-effective methods of digital ads. Initially, a business or a marketer collects the email of the customers and place them on the list. It helps business owners to send emails to the new and existing customers about the product launches, giveaways, etc. Email is one of the powerful types of digital ads.
Online video advertising:
Online video ads are the type of ads which is in the video format and look similar to display ads. These can be placed on websites, blogs, apps. The video ads can also appear in between, before, or after the video content.
Streaming media advertising:
These can be widely seen in OTT platforms. These are specific types of ads that are delivered to the viewers in between the OTT or streaming TV videos.
Audio advertising:
These are the ads that contain audio placed in between or before, or after the audio content. These types of ads can be seen on online music platforms.
Digital advertising metrics:
Digital ads can be measured in various metrics to analyze the performance of the ad campaign. These are the few terminologies in digital ads.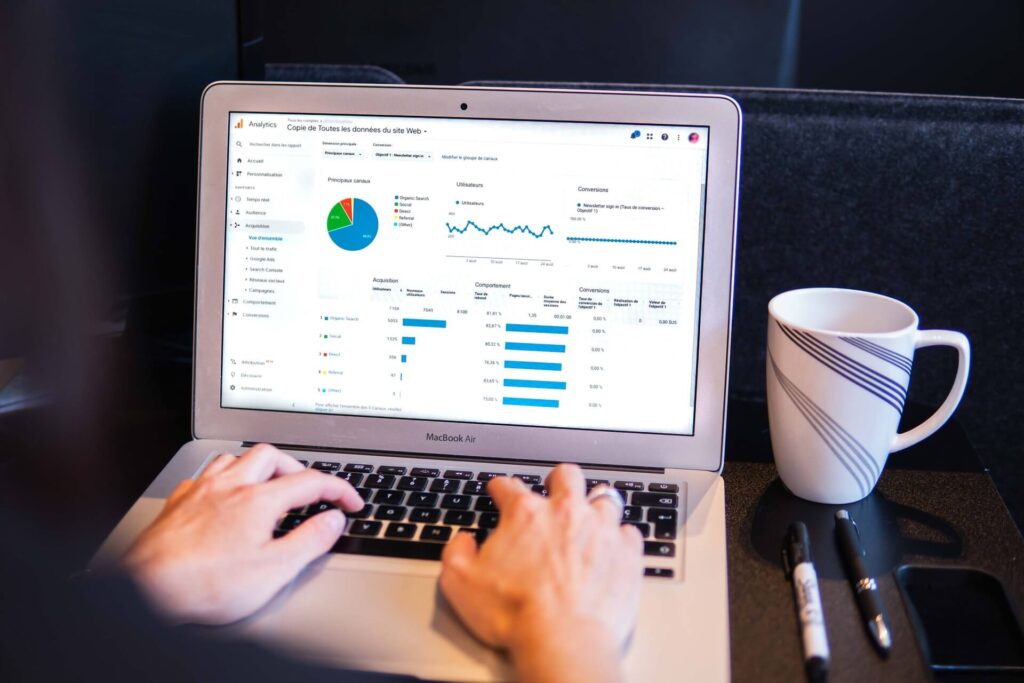 Clicks:
It refers to the number of times your ad is clicked
Impressions:
It refers to the number of times your ad is shown.
Click-through rate (CTR):
It refers to the number of times your ad is clicked to the number of times your ad is shown. (Clicks/Impressions)
Cost-per-thousand impressions (CPM):
It refers to how much you have to pay for a thousand impressions
Reach:
Number of viewers that your ads are shown
Video completion rate:
The number of viewers who watch the entire video ad that is shown to them.
Conversion rate:
The desired action was taken by the customer like clicks, subscription, purchase, etc
Return on ad spend (ROAS):
The amount of revenue generated to the amount on ad spend.
Return on investment (ROI):
This metric is nothing but calculating the net profits from your ad campaigns apart from the ad budget spent.
New-to-brand sales:
The number of new users brought for the first time.
Conclusion:
Digital ads are considered as the most crucial part of digital marketing. Digital advertising is comprised of endless creativity. As digital ads are paid ads, it is somewhat difficult for new businesses or companies to cope up with the budget. Initial days a company might come across less ROI with low CTR but it improves gradually. It is always recommended to choose appropriate digital ads strategies depending upon the nature of the business.
FAQs
What are digital ads?
Digital ads are the paid campaigns communicated by the company or business to advertise their products or services in the search engines, emails, websites, webpages, blogs, etc.
What are the types of digital ads?
There are 8 major types of digital ads.
Search advertising
Display advertising
Native advertising
Social media advertising
Email advertising 
Online video advertising
Streaming media advertising
Audio advertising
What is the importance of digital advertising?
Digital advertising possesses many benefits over traditional marketing. It helps to reach a wider audience in a shorter period and also benefits in getting more potential clients.
What are the Digital ads metrics?
These are the metrics and terminologies used in digital advertising.
Clicks
Impressions
Click-through rate (CTR)
Cost-per-thousand impressions (CPM)
Reach
Video completion rate
Conversion rate
Return on ad spend (ROAS)
Return on investment (ROI)
New-to-brand sales
Which are the digital ads platforms?
There are many platforms for business owners to advertise their products and services. These are a few popular platforms.
Google Ads
Facebook Ads
Instagram Ads
Bing Ads
Twitter Ads
LinkedIn Ads
Pinterest Ads
Amazon Ads
Yahoo Gemini
Admob
Further articles to read:
Digital Marketing for Business after a Pandemic
Digital Marketing for Real Estate in India
Free Digital Marketing for Doctors
How to achieve your Digital Marketing Career in 2022